It's hard to believe we've been back from the Disney Social Media Moms Celebration for a month already!  These posts do take quite some time to write but I'm hopeful you'll leave here today with loads of info on the Disney Wonder.  We sailed on the four day / three night voyage out of Port Canaveral, stopping only in Castaway Cay, Disney's private island.
The Disney Wonder is beautiful!  Having sailed only on the Disney Dream previously, we could definitely tell a difference in size. A cast member told me the Wonder is about 40% smaller than the Dream. This definitely made getting around the boat much easier.
Since we were coming from the Walt Disney World resort, we simply left our checked luggage in our room and headed to Port Canaveral with just our carry on bags at around 11AM.  I always recommend securing a port arrival time as early as you can get because it gives you an additional day to explore the ship.
Similar to the Disney Dream's Sail Away Celebration, the Wonder sets off with an Adventures Away celebration on the pool deck!  You will find all of your favorite classic characters, catchy songs, fun dances and more.  You will want to head straight up to this deck after the mandatory muster drill to get a front of the rope seat.
Like the other ships, the Wonder also hosts Pirate Night in the Caribbean!  On the 3 night sailing, this occurred on the day at sea.  On this special night, characters, guests and cast members alike don their pirate gear and enjoy a variety of special activities.  The Bibbidi Bobbidi Boutique is also transformed into the Pirates League for full pirate transformations!  Since we got our costume on the last sailing, we were already set!!  I loved that the baby thought this was appropriate for dinner – sans shirt.
After the second seating and late show, the Pirates in the Caribbean Deck Party kicks off.  It is a cute story with cast, music, actors, a zip-lining pirate Mickey (weather permitting) AND the Bucaneer Blast, the ONLY fireworks at sea!!  The evening concludes with a late night pirate buffet.
We adore the pools and water activities on Disney ships!  There are movies and Disney trivia running all day on the giant Funnel Vision screen overlooking the pool.
There is a great wet play and splash area for the kids…
… and Dory's Reef for the toddlers.
But it's the giant slide that my family could be found on at all times of the day!
The littles barely wanted to leave the kids club facilities this trip so Honey and I got a full afternoon at the adult pool!  There's a fabulous bar, hot tubs, super comfy lounge chairs and live music.
Speaking of the kids clubs, the Oceaneer Lab and Club is for kids ages 3 – 12.  This recently re-imagined space blew our socks off!!  The Frozen Adventures room was my favorite…
The theming was fantastic – right down to the titles of the books!  There was a picture window with snow falling, and every now and then someone special would appear in the sauna window.
The MARVEL's Avengers Academy was where my boys seemed to stay.  Designed as the top secret command post of the S.H.I.E.L.D, there were activities, arts, crafts, games and more in this space.
We loved that Andy's room from Toy Story was different than on the Dream.  They loved this giant play structure!
Even the bathrooms were ADORABLE!  Does anyone spy a (not so) hidden Mickey?
On this cruise, John was also old enough to visit the Edge club for ages 11 – 14.  We gave him permission to go between the two clubs and used the Disney Cruise App to stay in communication on his whereabouts at all times.  He LOVED Edge and having this little bit of freedom for the first time.
With the littles happily ensconced in their activities, Honey and ventured out after the shows to the After Hours adult-only section of the ship each night.
Our favorite was Crown & Fin, an English Pub with subtle nods to Mary Poppins, 101 Dalmations and Peter Pan.  We loved securing a backgammon table, ordering a cocktail and gaming the nights away.

Another favorite was Azure with great drinks and entertaining and interactive games.  Let me just say how sad I am that I didn't get a pic of Honey dancing Thriller on stage…  One of the best nights we had on the ship was with new blogging friends Joyce and Courtney!
Like on every sailing, the broadway style shows on the Wonder were AMAZING!!  Our first night was the Golden Mickey's and we loved how it was just a little different than the last time we saw it on the Dream.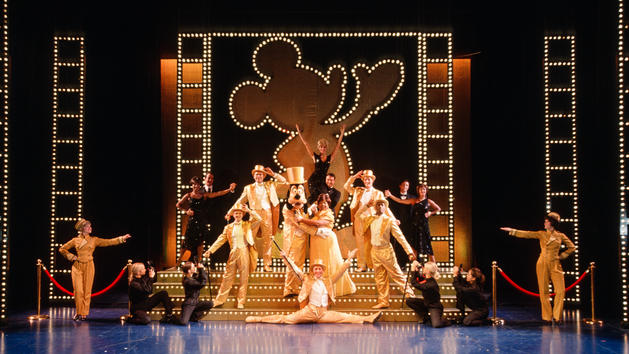 The second night was Dreams, the story of a girl looking for the heart to believe in herself.  It was really sweet and I enjoyed it a lot!
The last night was FROZEN and it was ahhh-mazing!!!!  I wasn't sure how Olaf especially would translate to the stage, but he was wonderful.  I really cannot recommend this show enough and wish it would come to Broadway in full length.
Another highlight of every cruise is the characters!!  This was our fifth Disney Cruise, and over the years, we've grown out of meeting EVERY character to just picking two or three.  The littles now want to be playing basketball or in the youth clubs or even just eating the amazing food!  Regardless, it's not a Disney Cruise without meeting Captain Mickey!
Honey even indulges me with meeting characters just the two of us :-)
As far as the characters go in general on the Wonder, I didn't think there were quite as many options on this voyage.  On one hand, we were on a 3 night so that eliminates a whole day of greetings over the 4 night.  On the other hand, the boat is a good deal smaller and there just wasn't space to have as many characters out at one time.  In our 4 sailings on the Dream, I've never seen lines like these on the Wonder!  My one negative of the sailing was actually that I didn't feel the cast members appropriately managed the lines either.  On the Dream there was always a cast member at the end of the line to cut it off.  On the Wonder one line merged into the next and you didn't really even know what character you were in line to see.  Also note, while we didn't meet princesses or Frozen ladies, times for those gatherings need to be made in advance.
Let's talk about FOOD!!  We found the dining on the Wonder to be excellent!  Cabanas is located off of the pool deck and is buffet style.  We ate a few lunches here and two breakfasts and enjoyed it.
Our favorite spot is is on the upper outside deck – this was our breakfast overlooking Castaway Cay.
Our very favorite dining of ALL Disney, Disney Cruise Line and other Disney resort locations was Tiana's Place!!!!!  This New Orleans style restaurant has amazing food, a jazz band, singing, dancing and so much more.  We would have eaten here every night if we could have.  Luckily, we dined here on our first night so I learned early just how amazing the beignets were.  I ordered them for my dessert the next two nights, which is totally acceptable on the Disney ships :-)
Another favorite was Animator's Palate!  We were delighted to find that it was a completely different and equally as enchanting as its "twin" on the Disney Dream.  The black and white restaurant is transformed into animated color and Sorcerer Mickey even pops in to say hello!
Triton's Place was a beautiful space with a menu similar to that at the Royal Palace on the Dream.  Our meal was delicious!
This little one practically lived at Eye Scream – the all you can eat, self serve ice cream stand.
We continued our tradition of ordering as much room service as possible :-)  Our two favorite things are to order cheese plates to the room while we get ready for dinner and then to order midnight snacks of BLTs and chocolate chip cookies when the littles come back from kids clubs in the evening.  Room service is included in the cost of the trip, and it is recommended to tip $1 per item ordered.

Speaking of room service, we were treated to a veranda stateroom, which was just lovely.  You can see here that there is a divided sleeping space with a king sized bed in front of the curtain.
And then the sofa converts into a bunk bed for the littles.  They LOVE this set up!  They even get the tv :-)
The space is well used and we find we always have plenty of room for our stuff.  Suitcases will slide under the king bed and then there are quite a few drawers as well as a large closet for hanging.
This 3-night voyage only had one port of call – Disney's private island Castaway Cay.  It is literally a tropical paradise!!
Honey and I took John on his very first 5k run this trip!  Runners get to disembark the boat early as a group and take kids not big enough to run (age 10) to Scuttles Cove, the youth space on the island.  John smoked us in the race and was super excited to get his very first medal!
Characters do greet throughout the day on Castaway Cay and they wear the cutest little beach outfits.  Donald was super pumped for our running success.
After the race we tried to retrieve Whit from the kids club but he was having way too much fun to leave.  We went back to the boat just long enough to change into swim suits and eat a little breakfast before heading back to the island for the rest of the day.  I have no pictures because John wanted to head off to the older kids space on the island, leaving Honey and I childless for the afternoon.  We thought about heading to Serenity Bay (adult beach) but it seemed an awful lot of work.  So…. we parked ourselves in chairs by the water and did absolutely nothing.  I will say that Castaway Cay was one place that you could REALLY tell the difference in the smaller ship.  We'd never seen the island so empty feeling.  There were plenty of chairs right by the water, even with our after race, after breakfast arrival time.
We capped off our day with a big surprise for the littles – a parasailing excursion!!  I will share all the details in a coming post, but it was an incredible experience!!  Full Review >>  Castaway Cay Parasailing Excursion
Before we knew it, it was time to head back to the boat for our last night on the Wonder.  The cool towels and infused water are always something that I LOVE when leaving the island.
We made so many memories and had such a wonderfully relaxing time on the Disney Wonder.  It was our first cruise without family or friends so we were a bit nervous about going without a crew.  All that was silly, because we had an amazing time even just the four of us!!
I will post tips and tricks in the next week or two and invite YOU to ask any questions in the comments below!  I will address them in the coming post.
See ya later, mon!
As an independent consultant with Glass Slipper Concierge, an Authorized Disney Vacation Planner, I offer concierge travel planning for Walt Disney World® Resort, Disney Cruise Line, Disneyland® Resort, Adventures by Disney®, Aulani and other delightful destinations.
Start designing your dream vacation today!
Castaway Cay Parasailing Excursion
Everything Disney  |  Disney Cruise Line
Disney Social Media Moms Celebration
DIXIE DELIGHTS DELIVERED