This week I had the opportunity to join a small group of luxury travel advisors in the Southeast at a seminar on Lindblad Expeditions. Capitan Andrew Cook, Expedition Leader Doug Gould and others shared what makes Lindblad Expeditions the global leader in expedition travel since 1958. I left excited to get back to my office and share with you!
Exclusive Discount: Book any Lindblad Expedition – National Geographic voyage by June 1, 2023 to receive $500 per person off of their cabin fare! [email protected]
"At the end of the day there is no substitute for experience"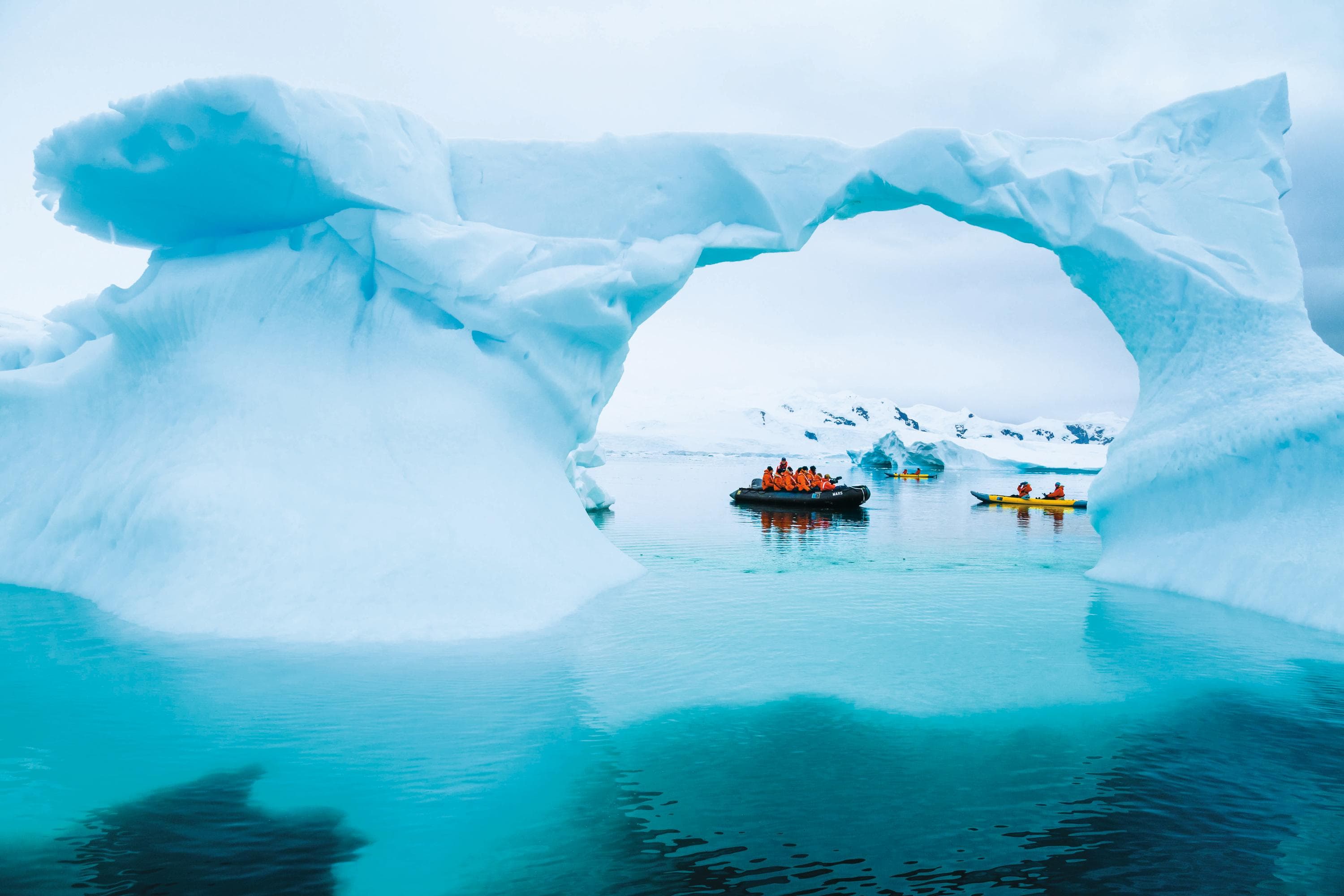 What is National Geographic Lindblad Expeditions?
Lindblad Expeditions offers expertly crafted voyages to the world's wildest places in 120 itineraries across 40 destinations on all 7 continents. With a fleet of just 15 ships, you will find itineraries ranging from 4 to 34 days.
On a Lindblad Expedition cruise, guests embark on an epic journey to far away places. Traveling with world-class naturalists, photographers and researchers transforms an ordinary cruise into an extraordinary experience. The expedition team is curated for each voyage to ensure guests get in-dept perspectives from veteran and locally based guides who have deeply personal connections to your destination.
Passion and enthusiasm are endemic, and guests often comment how the staff seems just as excited as they are over a pod of killer whales hunting for seals on the ice floes or the antics of a pair of polar bear cubs with their mother. The expedition team members are active participants in the traveler's experience, not just passive lecturers, and they are always willing to engage, to continue the conversation over a drink in the lounge, or dinner, or on the Bridge.
Lindblad Expeditions is recognized for:
Depth of guest experience
Unmatched expertise and safety
Purpose built fleet
Environment and social responsibility
Care for communities the visit
Spirit of exploration – exactly and all they do
World class crew
Not just wildlife, but cultures and history too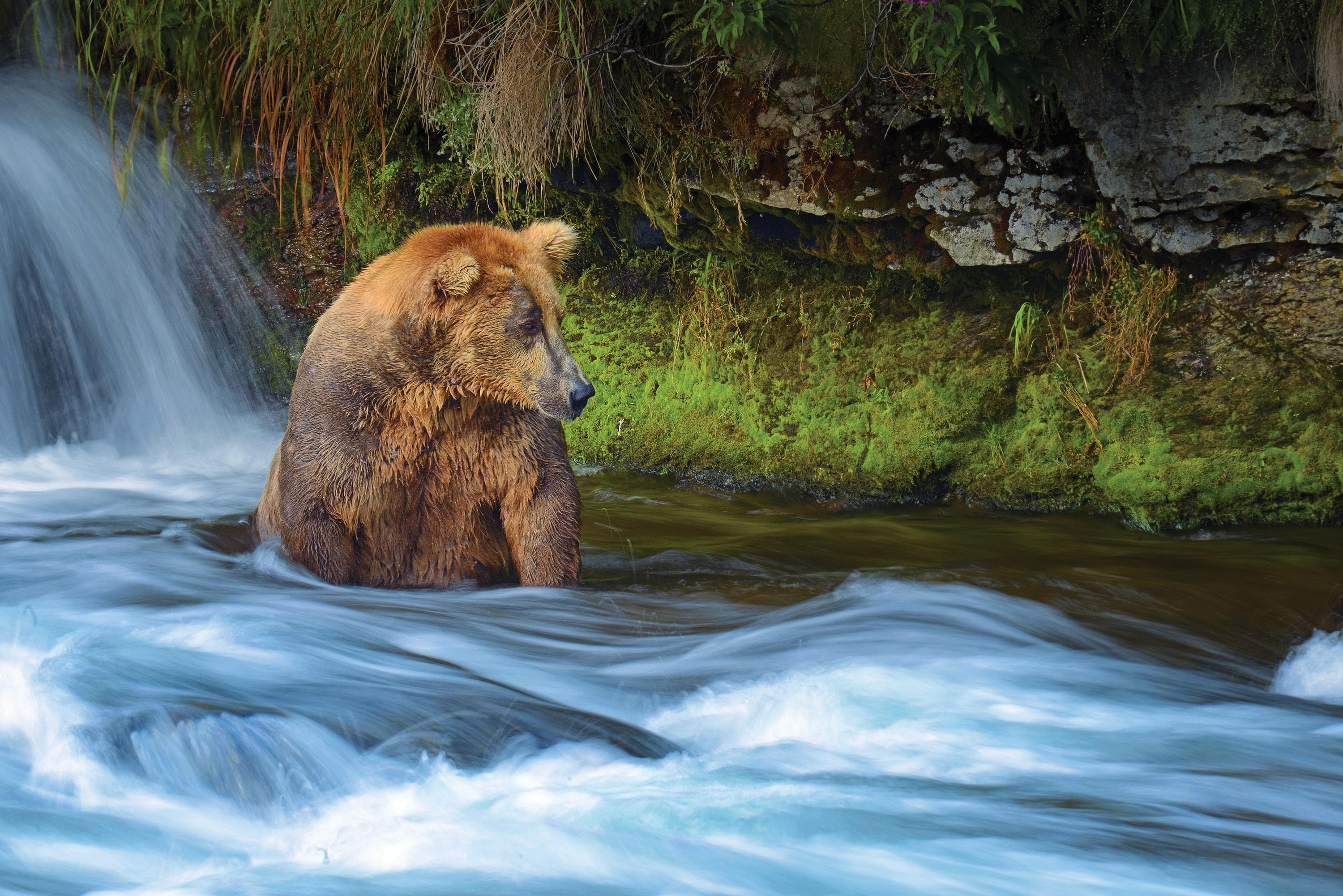 Where Can I Go with National Geographic Lindblad Expeditions?
Lindblad Expeditions goes to the most amazing places on the planet—40+ geographies in all. And they've planted a flag in many of them, deeply committing to remote wild places—like South Georgia and the Falklands; Patagonia, where they opened up Staten Island, 'the island at the end of the world,' for eco-tourism; and remote and beautiful regions of Polynesia, including the Marquesas Islands where few go.
With Lindblad Expeditions, you can:
Transit the Panama Canal
Sail coastal Croatia on a three-masted ship and discover lesser-known UNESCO World Heritage sites
See Angkor Wat at sunrise and explore intricate temples and bas relief carvings
Explore lush rainforests, magical grottos and emerald cliffs of French Polynesia & the Pacific Isles
Venture above the Arctic Circle and join skilled spotters in seeking out the region's mythic creatures, including elusive narwhals and the mighty polar bear
Soak in New Zealand's fantastical scenery – from the native forests of the North Island to the dramatic fiords of the South Island and the Subantarctic islands
Meet the orangutans of Borneo in many heart-swelling moments
Witness the Peaks of Torres del Paine
Stand among 100,000 King Penguins in South Georgia
… and so much more!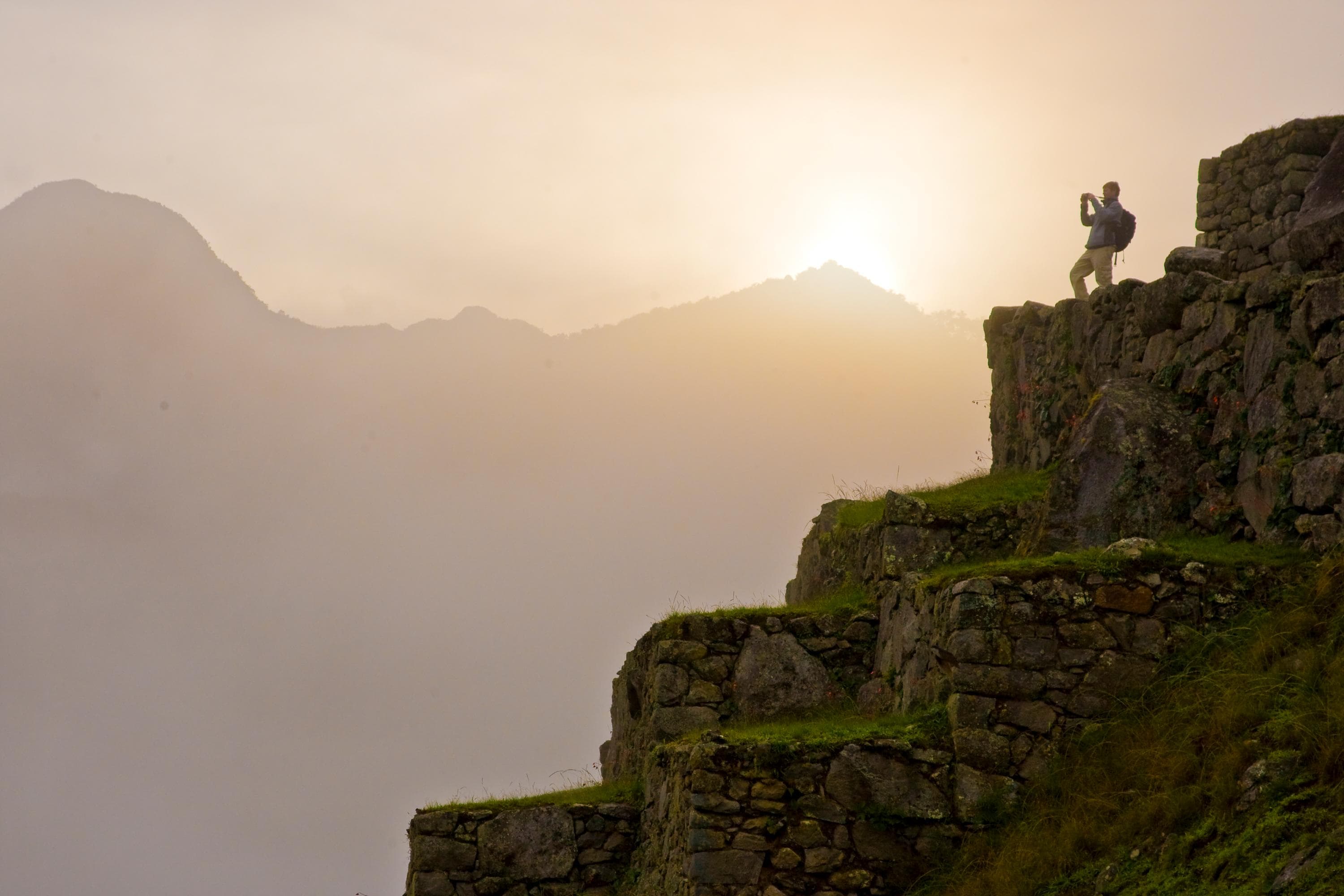 Who is Expedition Cruising for?
Expedition cruising is for people of all ages that believe there is always more to be discovered. The perfect guest on Lindblad will have:
A spirit of exploration
Curiosity in the beauty of our world
A belief in the life changing potential of travel
Expedition cruisers are thirsty for adventure and knowledge, and they want to personally experience the most incredible sites, histories, cultures, creatures and people of our planet.
Lindblad Expeditions is proud to offer dedicated solo cabins, and also offers shared cabins where you can be assigned with another guest.
Lindblad Expeditions is also for families! The crew talked in depth about how many of their itineraries are for families, and how many people underestimated just how wonderful it can be to explore the world with children as young as 4 and 5 years old! Their Global Explorers program includes field educators that work with the youngest travelers to help them understand what it means to explore hands-on. They do glacier experiments, take plankton samples, cast bear footprints, use field notebooks and even get to drive zodiacs boats!
What is an Expedition Cruise Like?
There are countless ways that Expedition Cruising differs from your large ship, ocean cruise. Here are a few that stand out to me…
The itinerary is fluid. Ports are penciled in. The expedition team works together, considering tides, weather, currents and wildlife each day, doing whatever it takes to ensure you get those unforgettable experiences. Whether it's manning the spotting scopes all night to ensure a polar bear sighting, orchestrating a landing at an extraordinary wildlife site to coincide with a magnificent sunrise, or sending waitstaff out with gourmet ice cream bars to refresh you as you explore a Polynesia atoll, their commitment creates thrilling moments for you.
You travel by night and explore by day. Expect to be off the ship more than you are on the ship, taking time to truly experience your destination. There would typically be breakfast on the ship, a morning excursion, lunch back on the ship, an afternoon excursion, dinner and then evenings on a sunset cruise while you sip hot chocolate and champagne on deck. The number of guests is always kept small enough to where you will be actively involved at all times. For example, Antarctica does not allow more than 100 guests on the ice – you don't have to worry about taking turns!
The ships all have an open bridge policy. You are welcome to grab your morning coffee and head to the bridge while talking to ice pilots, ice captions, and the best crew in the business!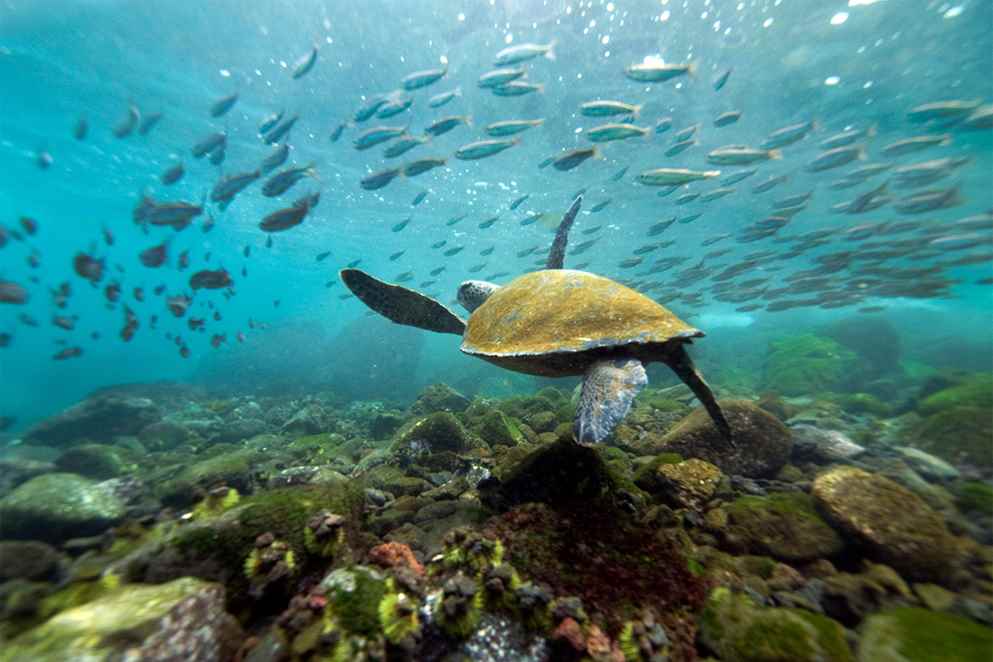 What are the Expedition Cruise Ships like?
The Lindblad Expeditions fleet consists of just 15 ships: 10 owned with National Geographic and 5 chartered or leased. Each was designed for the places it goes, and every one ensures you adventure in luxurious comfort with all included dining, well appointed staterooms, spas, and modern technology. The ships are intimate, housing between 28 – 148 guests, as Lindblad is committed to expedition excellence over scale. Sampling local cuisine is a highlight of any voyage and they take great care to bring the flavors of your destination to the meals you enjoy onboard.
What's included on National Geographic Lindblad Expeditions?
Excursions, hotels, and airport transfers, as indicated in the itinerary 
Selection of exploration tools curated to your destination, such as Zodiacs and glass-bottom boats, stand-up paddleboards, kayaks, snorkeling equipment (including wetsuits, masks, and fins), and other state-of-the-art gear
Guidance and company of our leading expedition staff 
All meals as indicated in the itinerary, both aboard and onshore. Meals are inspired by regional cuisine and locally sourced where possible.
Hors d'oeuvres inspired by regional cuisine and locally sourced where possible
24-hour access to snacks, premium coffees and teas, non-alcoholic beverages, and filtered water
Full open bar tab (starts in 2024)
Crew gratuities aboard National Geographic Endurance, National Geographic Resolution, National Geographic Explorer, National Geographic Orion, Sea Cloud, Sea Cloud II, Lord of the Glens, Oberoi Philae, and The Jahan
Free Wi-Fi aboard Lord of the Glens and The Jahan. Free Wi-Fi, up to one hour a day per person, aboard National Geographic Islander II and National Geographic Endeavour II 
Presentations on your destination by expedition staff and expert guest speakers
Complimentary reusable water bottle to fill at onboard water refill stations
The services of a physician, physician's assistant, nurse practitioner, or paramedic 
Morning stretch classes and 24-hour access to exercise equipment where available 
24-hour access to lounges, observation decks, library stocked with regionally relevant literature, and other shared spaces 
Complimentary Lindblad Expeditions-National Geographic parka or jacket on select Arctic and Antarctic voyages
Assistance by the onboard National Geographic Photography Expert (National Geographic Endurance, National Geographic Explorer, National Geographic Orion, National Geographic Resolution) and Lindblad Expeditions-National Geographic certified photo instructor (all ships)
Access to the OM System Photo Gear Locker with the latest gear to try out on loan (all Lindblad-National Geographic ships except in Galapagos)
Park and site entrance fees, special access permits, and port taxes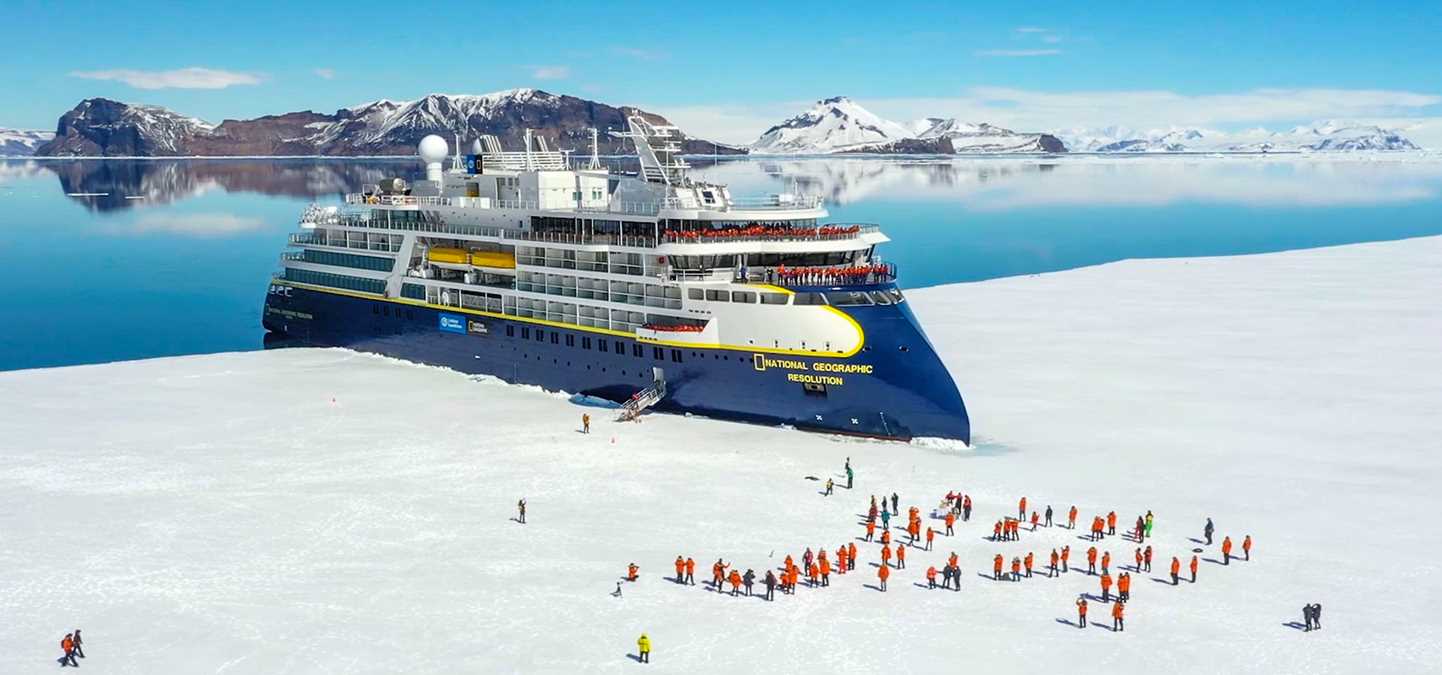 Let's Travel & My Services
As a Premier Level Advisor with Glass Slipper Concierge, I am recognized for providing the highest level of customer service, experience, and knowledge in the industry. I use my personal connections and firsthand expertise to craft bespoke vacations for the most discerning clients. On top of that, travel is expensive and I know how to get the best value for your time and money. Most aspects of planning a family vacation look different and now, more than ever, it is crucial to have the most current, up to date information based on personal experience to plan your vacation!
I offer concierge travel planning for Walt Disney World® Resort, Disney Cruise Line, Disneyland® Resort, Adventures by Disney®, Aulani, National Geographic Expeditions, Universal Orlando, Sea World and other delightful destinations around the globe! Let's go there!