I have been meaning to share this sweater hanging technique with y'all forever. I ran across it over a year ago and it revolutionized my closet. Genius!! Speaking of closets, I switched mine out for spring on Sunday when it was 80 degrees. And then last night I had to cover all of my new plants due to the sub freezing temps. Nothing says spring like frozen pollen on your windshield.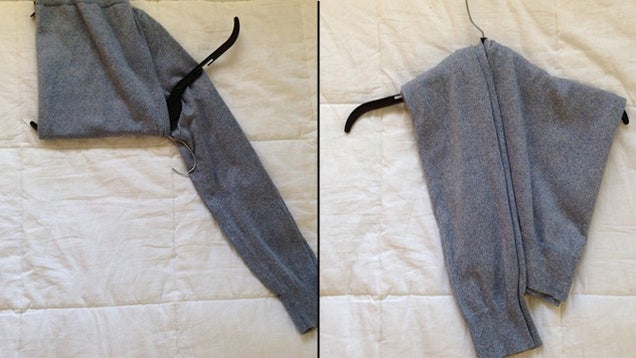 I've been doing a little fluffing for our Easter festivities this weekend. We have a packed Friday and Saturday so I think we are just going to do a laid back little egg hung and lunch on Sunday after mass. These will grace the buffet.

The littles have finished up their PSR (parish school of religion) lessons for the year. The PCP carried this darling "palm frond" home from his last class and Easter party.
Georgia Crafted has put together this amazing Mother's Day gift box. For less than $35, I think it makes for a pretty awesome gift. And easy to boot!!

The second graders performed a musical revue all about Hats (yes, hats) last week. It was a slight improvement over the Recycling performance of yore. Seriously, who comes up with these things?!?! I can't for the life of me figure out why his school packs us in a space that is barely suitable for half of those attending and then tortures us with these terrible music shows each year. Next year I'll get to attend TWO…

The baby carried home the game ball last weekend. He wasn't thrilled that I interrupted his snack to take his picture. I love that face…
Honey speed read Divergent over Spring Break and his mama came over to sit with the littles Sunday night so that we could catch the flick. It was SO good!!! Of course, some of the background context and violence (PG13) was left out, but overall we thought it was pretty true to the book.
And I finally took the littles to see The Nut Job at the dollar theater. I might have fallen asleep for a few minutes, which made it well worth the $3 I paid for our admission.
We've got baseball practice for one and a game for the other tonight. I hope the 65 degrees they are promising really pans out after last night's freeze.
xoxo