Raise your hand if you read the V.C. Andrews Dollanganger series as a teen… Yep, me too. Although I am a little shocked that I did seeing that if it is racy in 2014 it must have been highly controversial in 1989. I assume my parents let me read it since I didn't do anything that wasn't explicitly allowed (seriously!). I think this series was probably the equivalent of Hunger Games for us gals raised in the '80's.
If you aren't familiar with the series, here's what Goodreads has to say about the first book – Flowers in the Attic:
Such wonderful children. Such a beautiful mother. Such a lovely house. Such endless terror! It wasn't that she didn't love her children. She did. But there was a fortune at stake–a fortune that would assure their later happiness if she could keep the children a secret from her dying father. So she and her mother hid her darlings away in an unused attic. Just for a little while. But the brutal days swelled into agonizing years. Now Cathy, Chris, and the twins wait in their cramped and helpless world, stirred by adult dreams, adult desires, served a meager sustenance by an angry, superstitious grandmother who knows that the Devil works in dark and devious ways. Sometimes he sends children to do his work–children who–one by one–must be destroyed….'Way upstairs there are four secrets hidden. Blond, beautiful, innocent. Struggling to stay alive…."

Petals on the Wind picks up the story directly after their escape from the attic without one of their siblings who has died. If There Be Thorns and Seeds of Yesterday continue to tell their story, but the focus shifts to Cathy's children Jory and Bart after a mysterious woman and her butler move in next door and start inviting Bart over, turning him into a monster. Garden of Shadows is a prequel that tells the story of the grandparents, Olivia and Malcolm Foxworth. And the children's parents, Corrienne Foxworth, and Christopher Foxworth Dollanganger.
Anyhoo, I haven't thought about those illicit and tawdry books in what seems like a lifetime, until I came across the made-for-tv movies on Lifetime Monday night. I was completely enraptured. Like… brushed my teeth sitting on my bed kind of couldn't look away kind of hooked. Honey, who had never even heard of the books, just kept shaking his head and asking WHAT I was watching. He didn't get even an iota into them.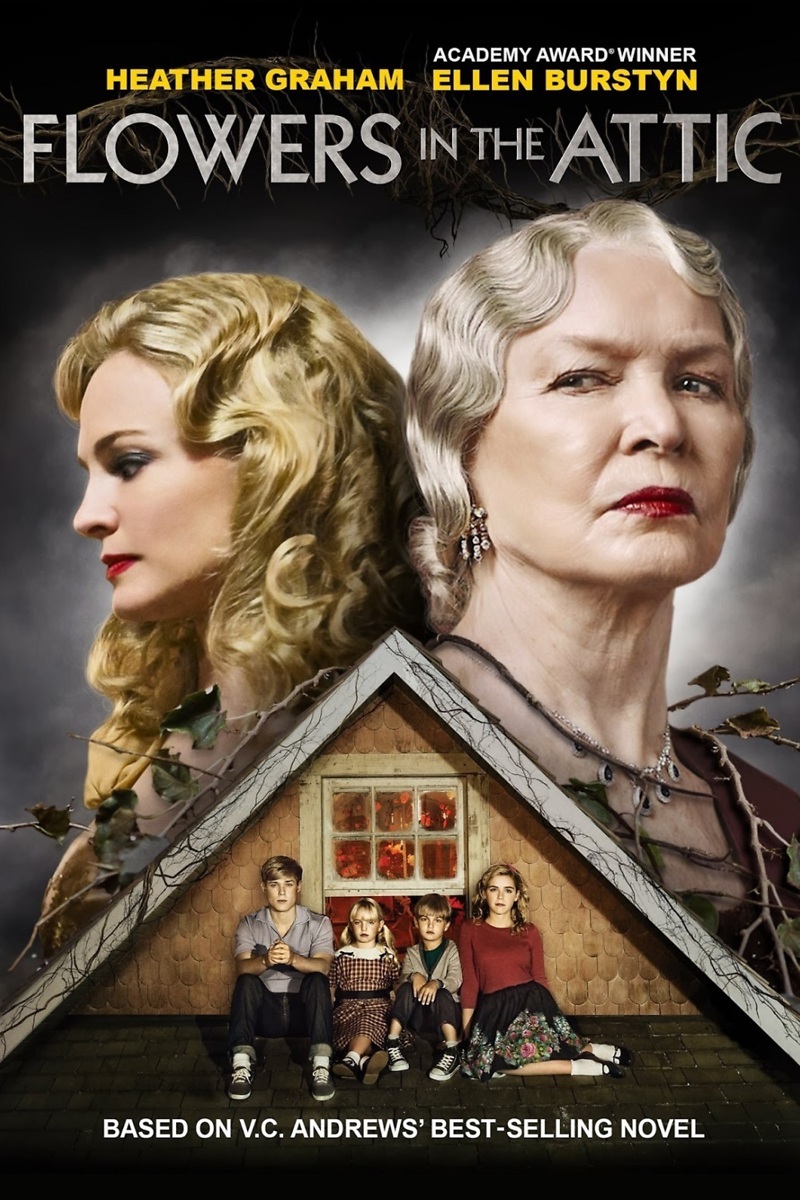 I almost never read something twice, but I am strongly considering picking these up for the summer. And maybe I'll be able to eat burgers and fries and flit around in a tiny bikini all summer like when I was thirteen too. :-)
xoxo